ENJOY ALL THE BENEFITS OF THIS REVOLUTIONARY NEW LEARNING PLATFORM NOW…
AVAIL OF THIS INCREDIBLE OFFER NOW
Learners can use a smartphone like a microscope to inspect and examine incredible 3D AR models.  Share the experience with friends, family and teachers and watch as they are amazed as the incredible models come to life in front of you.

Limited Time Offer
Download this incredible Augmented Reality application from the Google play store and Apple play store for Free.

Learning APPS with a Proven Track Record
Our AR learning and training apps have been used over 100,000 times by people all over the world.  Explore the natural world with this new incredibly exciting technology.

Immersive Learning
If a picture tells 1,000 words an augmented reality model tells a million. This isn't a game its reality.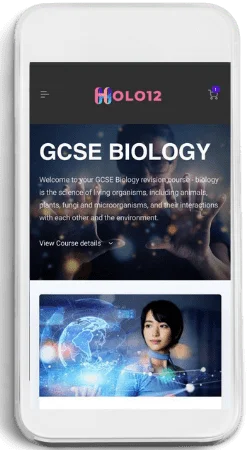 Incredible AR Models
Pick from our extensive library of the natural world and anatomy modules.  Use your phone or tablet like a microscope to zoom in.

Fully Integrated
All our courses have an accompanying AR application with incredible models to help learners better understand the concepts they are studying.

Beat Them at Their Own Game
For once a learning application that learners want to use, enjoy a shared experience learning all about the world around us and GCSE Biology.